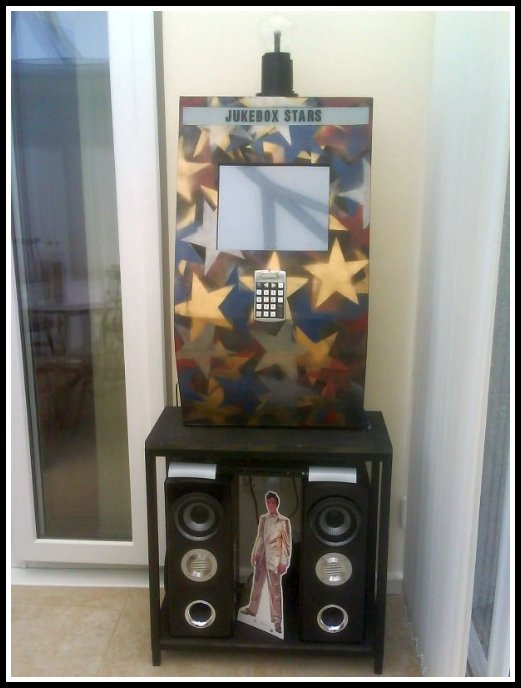 This is a more recent version of "JUKEBOX STARS"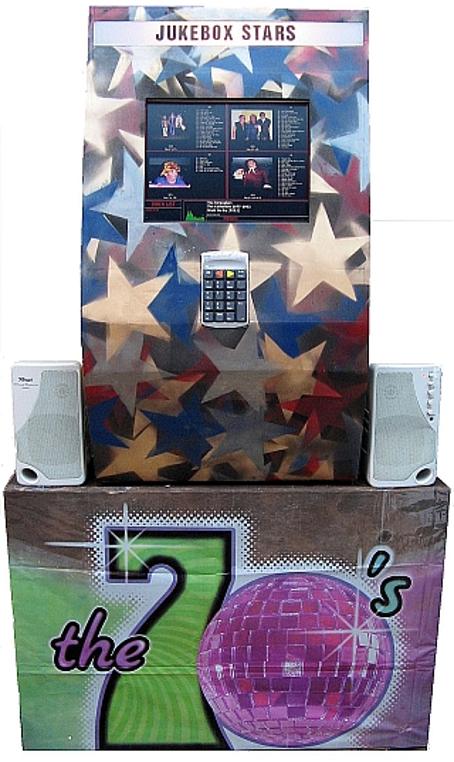 Name "Jukebox Stars"
Custom Paint Work
Running Microsoft XP

15" Touch Screen
Illuminated Numeric Keypad
Color Changing LED Lights Behind Marque

2 x 100watt Stereo Speakers
Built In Reverb For Karaoke
Two Radio Mic's for Karaoke.
2 sound cards
4Gb Memory Expansion

150gb Hard Drive for Software
750Gb Hard Drive for Music
10554 Albums & Counting

300 Karaoke Tracks & Counting

Dedicated Party Software that Mixes Tracks
7 Different Jukebox Styles:-
Elvis Jukebox - 70's Jukebox - 80's Jukebox

Karaoke Jukebox - Christmas Jukebox -

Party Mix Jukebox - Complete Jukebox

DJ Mixing Software
Winamp with full size touch screen interface
Alpha Media Player X5 (google it)

Touch Screen Games Including:- 4 Different Poker, 2 Blackjack, 9 Fruit Machine (slots) Simulators, Quizez: Spot The Difference, Who Wants 2B A Millionaire, Santa's Christmas Balls (Jewels clone), Pairs, Scrabble, Deal or No Deal, Etc..

Picture left: This is the original incarnation of Jukebox Stars, with the 50watt speakers. The speakers were moved to on top of the unit to get the sound to go further so more people could hear it and dance.
Screen Shots from "JUKEBOX STARS" with new Screen fitted.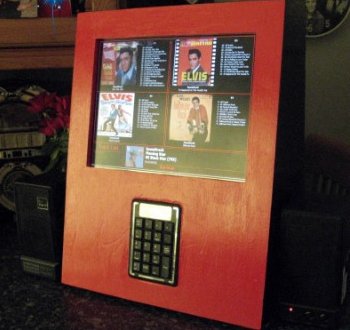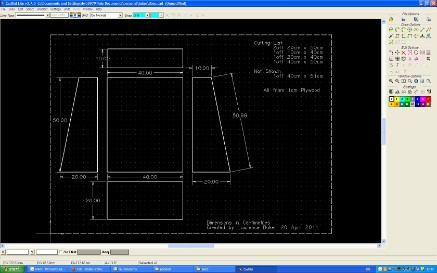 This is the ELVIS PRESLEY jukebox. A small table top version that only has Elvis on it. I drew up the Cad drawing & a friend got all the parts cut and I put it together. He supplied all the Elvis Cd's to copy across.
Numeric Key Pad with numbers from top to bottom. Running Quick Sheller,..showing Elvis pictures on start up, SKJUKEBOX running the music interface & Windows XP operating system in background,
Painted in Red & Black (He's a Manchester Utd Football Fan (soccer))
This was a PAIN to build, all my fault of course, I built the box & glued it together. Then I tried to fit the PC board and screen.... Far to tight! I had to strip the screen & mother board down to basics, Chiseled parts of the frame away to get it all in, I modified & modified. Now It's sitting in pride of place in his home, he is a BIG Elvis fan.
So here we are, where next ?