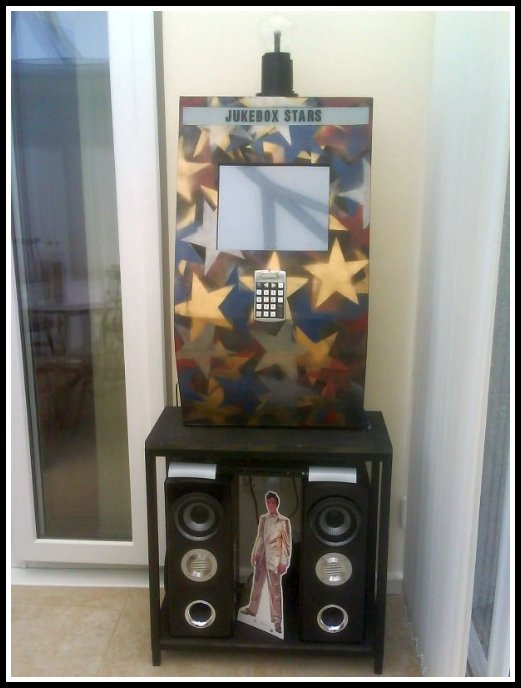 This is a more recent picture of "JUKEBOX STARS"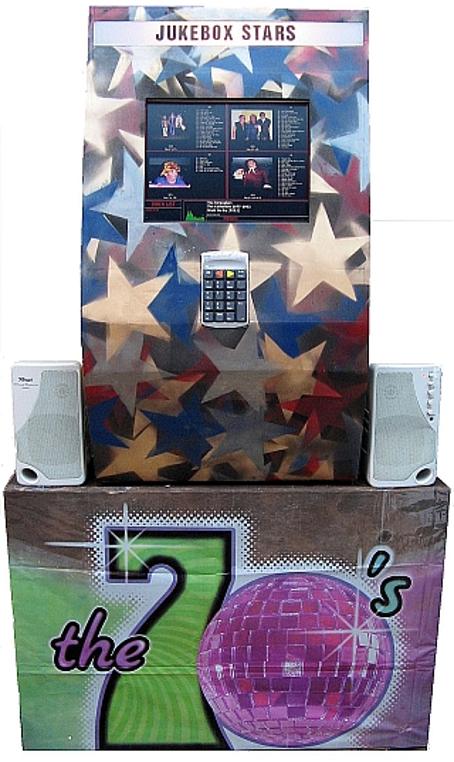 Name "JUKEBOX STARS"
Custom Paint Work
Running Microsoft XP

15" Touch Screen
Illuminated Numeric Keypad
Color Changing LED Lights Behind Marque

2 x 100watt Stereo Speakers
Built In Reverb For Karaoke
Two Radio Mic's for Karaoke.
2 sound cards
4Gb Memory Expansion

150gb Hard Drive for Software
750Gb Hard Drive for Music
10554 Albums & Counting

300 Karaoke Tracks & Counting

Dedicated Party Software that Mixes Tracks
7 Different Jukebox Styles:-
Elvis Jukebox - 70's Jukebox - 80's Jukebox

Karaoke Jukebox - Christmas Jukebox -

Party Mix Jukebox - Complete Jukebox

DJ Mixing Software
Winamp with full size touch screen interface
Alpha Media Player X5 (google it)

Touch Screen Games Including:-
4 Different Poker games, 2 Blackjack games, 9 Fruit Machine (slots) Simulators, Quizez: Spot The Difference, Who Wants to be A Millionaire, Santa's Christmas Balls (Jewels clone), Pairs, Scrabble, Deal or No Deal, Etc..

Picture left: This is the original incarnation of Jukebox Stars, with the 20watt speakers. The speakers were moved to on top of the unit to get the sound to go further so more people could hear it and dance.
Screen Shots from "JUKEBOX STARS" with new Screen fitted.