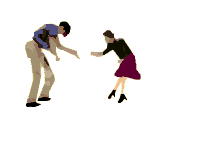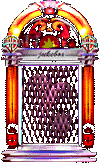 If you're here then this is for the 1940's Jump Jive & Wail crews. Twinwoods Glen Miller Festival attendees. Strollin' Steve's Music Machine & finally "The Jive Aces" fan club.
All the songs listed at the bottom were played by Strollin' Steve at the Letchworth Plinston Hall with the "THE JIVE ACES" in Concert 2011. He kindly sent his play list for the evening. I was so impressed with all the Lindyhoppers / Jivers & Strollers, I watched in awe as they danced all night long. A nice friendly bunch who chatted & explained about the dancing. The brunet is my daughter & the blond her friend.
Louis Prima - Jump, Jive, An Wail.mp3
I hope you like what's here & hear.