I try to build jukeboxes, just to see if I can,

For the FUN of it .......
About Me

My name is Laurence OR Loz. I live in England 20 miles north of London with my wife Karen. I'm over 55 and work for living doing other engineering stuff.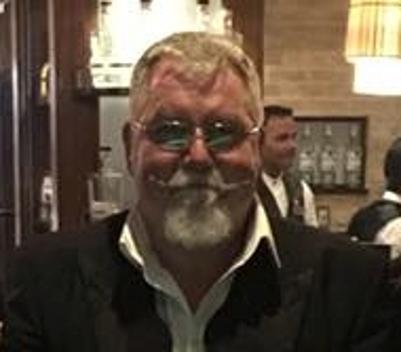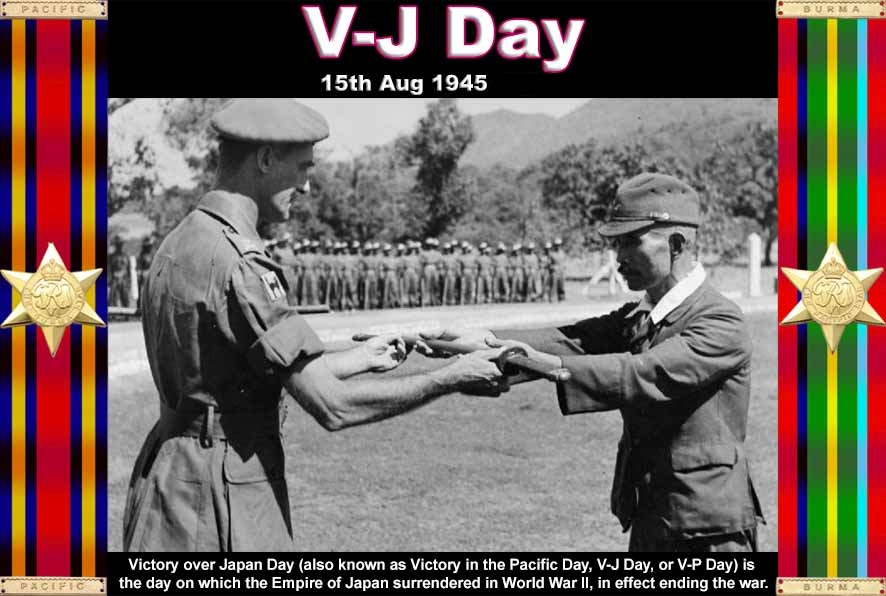 World War II was ONLY over after Japan surrendered. The armed forces in the South Pacific were still fighting.
A Little Back Ground
In 1977 I was 15, my mates & I got two Dansette type
record players, which we placed side by side so we

could mix between the two using the volume control

on each one, but it didn't look very good.

We found "liberated" some ply wood and built a

double deck disco console, building & wiring the 2

small valve amps into the console. After a few electric

shocks we had a working twin decks, still using the

volume control on each turn table. We made soft felt

disks for under the records giving us instant starts by

holding the felt disk with the platter spinning beneath.

If you used the on/off switch it was more than full

rotation of the track before reaching the right speed,

get that wrong and people would here the music

speed up. Anyway, although not very loud, it was

good enough for having a disco in the garage.

(You've heard of garage bands, we were a garage disco).

With borrowed flashing road beacons, it was a great

way to spend the summer holiday in a garage

.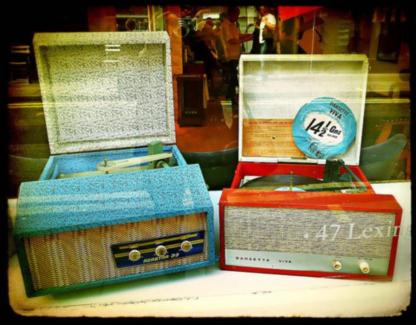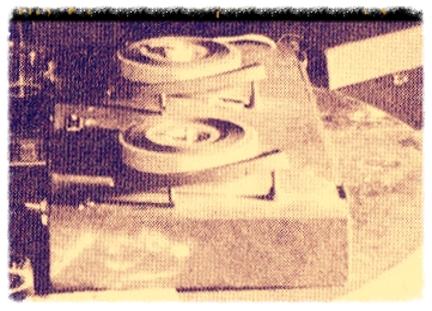 During the 80's I had a go at being a Mobile DJ (who didn't ) This was before there were superstar DJ's ( it could've been me!) Due to the high cost of good equipment, we built our own, lots of ply wood, glue and matte black paint. We made consoles and light boxes by the dozen, we must have kept the lamp manufacturers in caviar the way we used to go through lamps and fuses (trial and error on the wiring)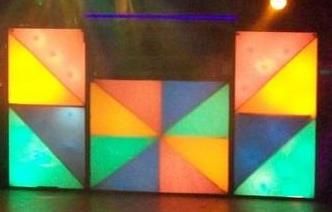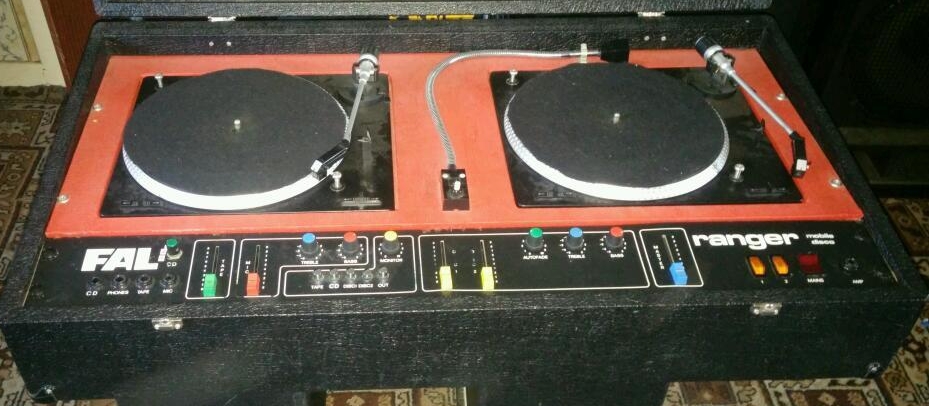 Our last Console a FAL RANGER twin decks with built in amps (bit more professional)
I've still got this one below, stored in the attic / loft. I got it from a fire damage sale in the 90's and refurbished it by removing all the soot from inside & out, replacing the drive belts. It's a CITRONIC THAMES II, with computerized cue system on the decks. EG: Place the needle on the lead in track and it will find the first sound, then rewind half a turn and be ready to start when the other record fades out, and then automatically start playing (see the videos)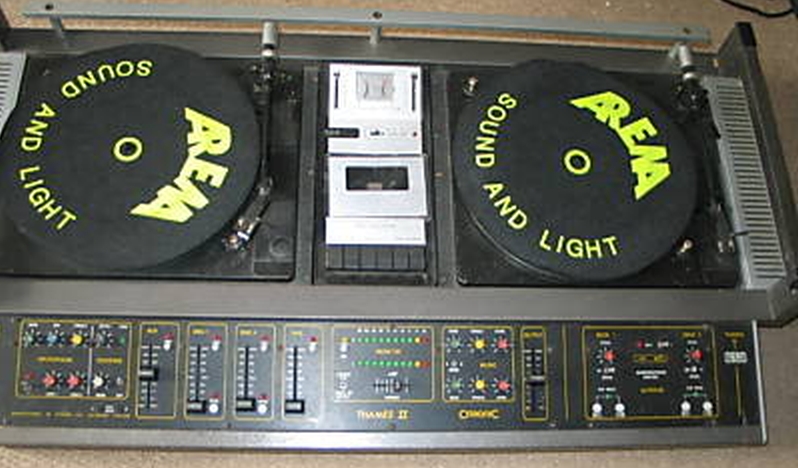 I HAVE JUST GOT THIS SYSTEM AND I'M PRACTICING MY DJ SKILLS AGAIN,

LOVING THE LOOP FACILITY! & THE AUTO SYNC ISN'T TOO BAD EITHER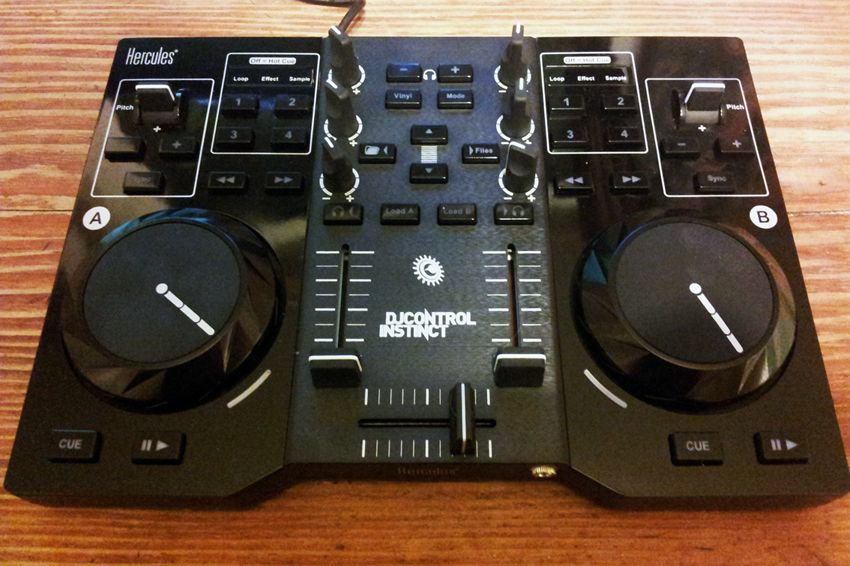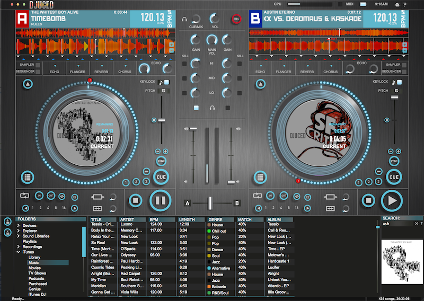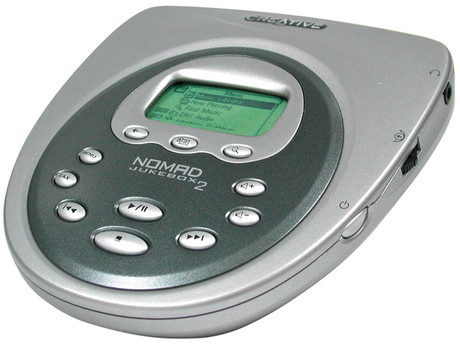 Creative Labs Nomad Jukebox 2. It's still working, I had to dismantle the hard drive & free up the disk, but still it's working. They even built it to look like a CD player it was so new!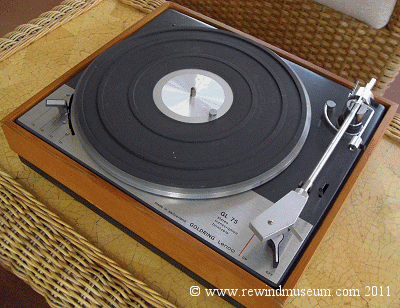 Goldring Lenco GL75 Transition turntable, at it's best in the 70's
My first foray into jukeboxes was the purchase of a "Creative Labs NOMAD Jukebox 2" mp3 player. Having done a bit of research this was the best option on the market, with its 10gb hard disk! There was nothing else like it, Apple hadn't shown its IPOD yet, but had promised a different file handling system that was too new to change everything over to. Having converted all my old vinyl 12" singles to .WAV files using a old Goldring Lenco GL75 transition turntable and the "audiograbber software", track by track had to be captured & converted to .wav then converted to MP3. This turned into a passion, I converted everything I could legally get my hands on....
There are 12" singles & LP's that I have converted and are now rarities, they are hiding in my attic(loft), I still can't sell them. After all they are vinyl they have a soul, every little scratch has a history. When you had to save up to buy a LP, you cherished it.
I found this Nomad Jukebox was the best thing ever. We threw threw a garden party for my wife's birthday, in August. Yes it poured with rain, luckily I had nipped down to a superstore and grabbed the last 9m (25ft) x 3m(9ft) Marque for £100. I used my Mp3 player to play back ground music throughout the day via a couple of desktop speakers with a bit of omph! to them (20watts). In the evening as people were a bit merry, I started selecting tracks off the MP3 player ( still trying to DJ) and got everyone up singing and dancing till the early hours of the morning.
This gave me an idea. As I had been stuck selecting tracks all night, what if I could build this into a bigger unit, like a jukebox? Then anyone could put the music on and I could enjoy myself even more.....
Thus the plan began, scouring the internet for ideas, drawings. I 1st thought of converting the NOMAD but no, A PC based unit would be required.
WELCOME! WHERE EVER YOU ARE AROUND THE WORLD.